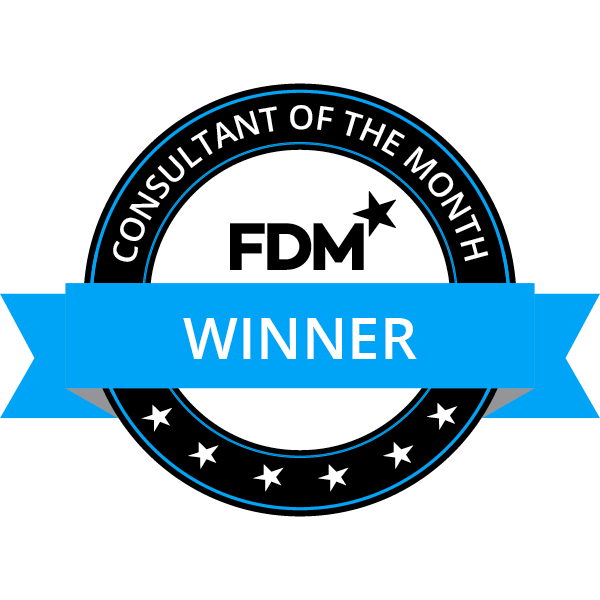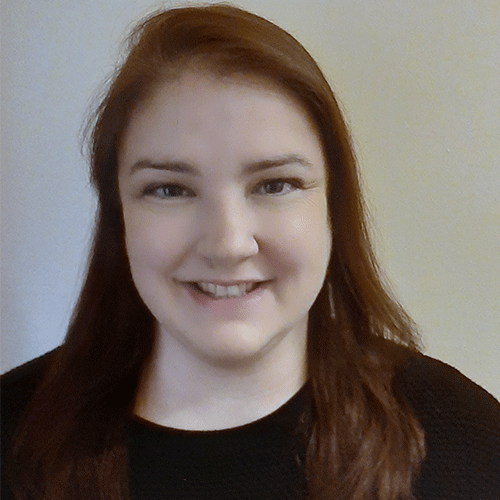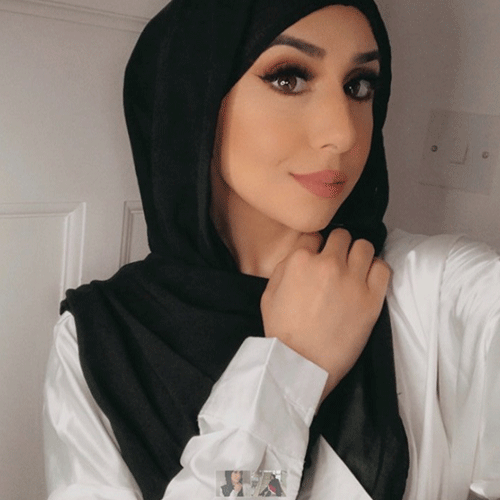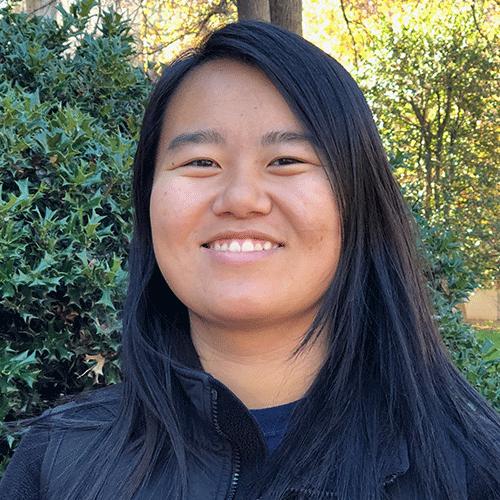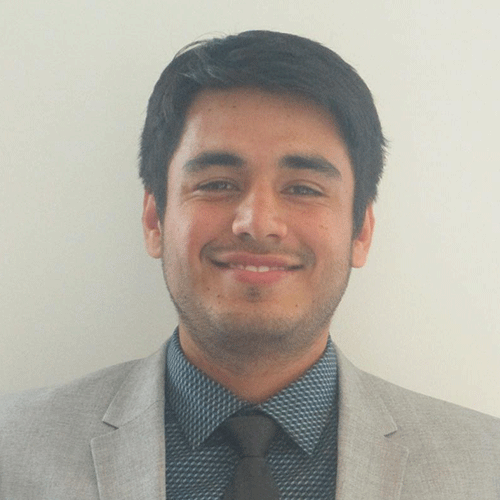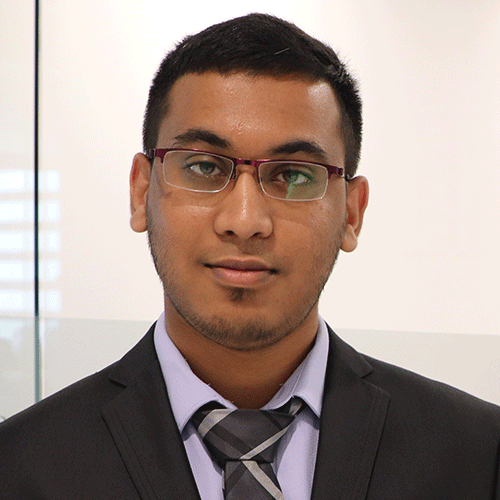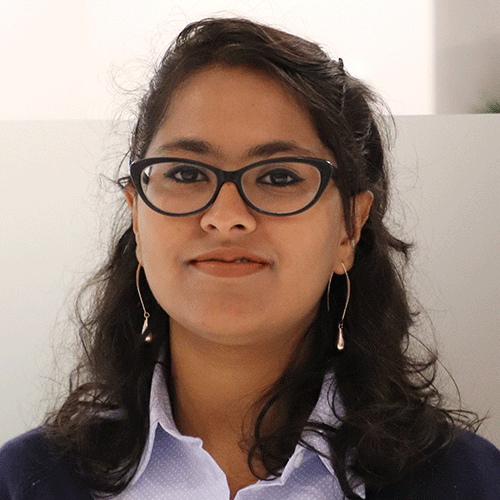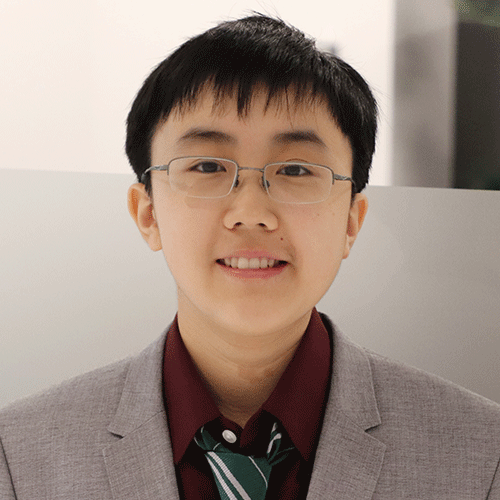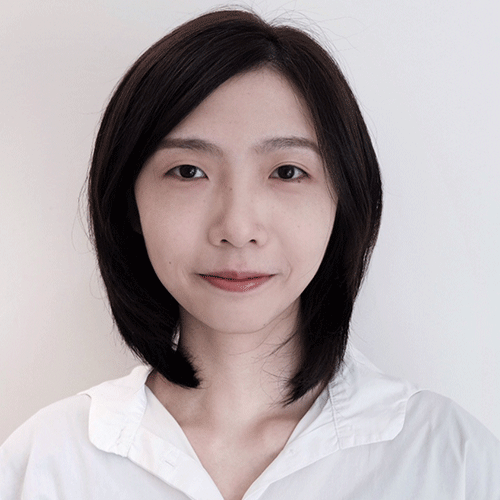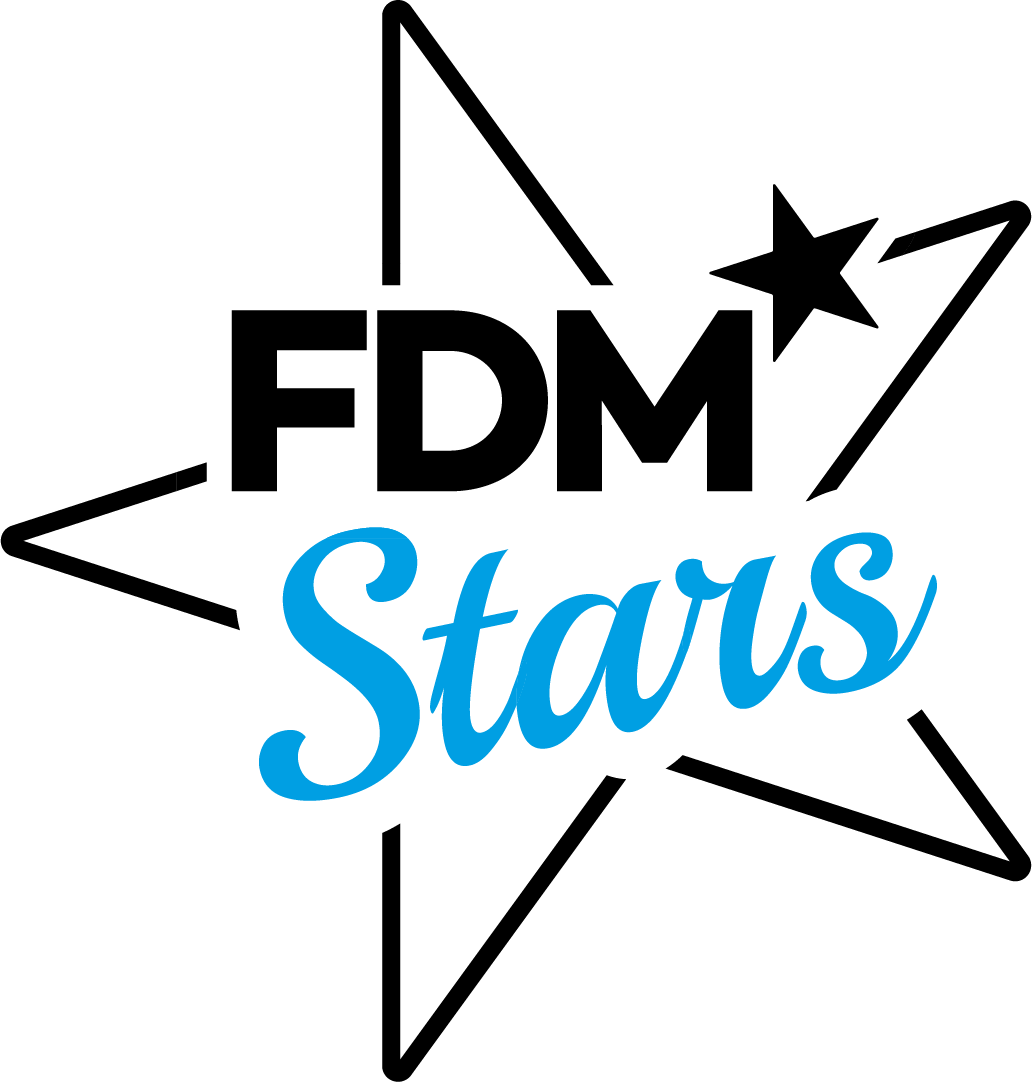 Sophie Davies – (Consultant) HSBC, UK
Sophie has been recognised for her dedication in her role, having impressed others at HSBC with her work ethic, leadership and communication abilities. She went above her normal duties to get the on-site FDM team settled and delivering on set projects. Sophie is a great communicator, and this allows her to interact with different members of the team, narrowing down differences to reach bigger goals. She has a knack for nurturing talent in her fellow colleagues by encouraging them to go beyond their limits to reach these common goals. Sophie is still nurturing new joiners in the team now by making sure that they are up to the standard required through intensive support.
Vannessa Scantlebery – (IT Consultant) Deutsche Bank, Ireland
Vannessa has continuously exceeded expectations since starting her placement with Deutsche Bank a year ago. She has demonstrated an exceptional ability to step-up and train new starters, most recently developing a plan for a large cohort of new joiners all based remotely. Due to the quality of her work, Vannessa was selected to take on the role of a Process SME, to share knowledge and encourage the team to perform more effectively. Furthermore, Vannessa's proactive approach and willingness to learn has led to her selection to act as QC Analyst on top of her other duties. Vannessa has since supported her colleagues to reach the desired performance level and upholds the highest quality of work.
Samantha Pua – (Consultant) Eastspring Investments, SG
Samantha goes above and beyond to support her colleagues, even if this is required outside of work hours or not part of her job scope. She is always keen to upskill herself and never hesitates to share her knowledge with her fellow colleagues. Samantha continuously builds a strong relationship with various teams and has been an invaluable resource to the Continuous Improvement team. In addition to this, she radiates a positive and enthusiastic attitude, which brightens up everyone's workday.
Kishan Dattani – (Operations Assistant) UK
Kishan has been recognised as a quiet unsung hero during lockdown who continued attending the London office every day when it was open. Kishan has been exceptionally helpful, resolving many requests that are out of his remit and department, such as supporting IT with the distribution of laptops. What makes his achievements all the more profound is that he has largely done this on his own; the majority of staff have 'teams' to support each other and coming into the office meant there were very few people around.  Despite this, Kishan has continued to support the London staff operationally and has been pivotal in ensuring the office is safe to return to.
Christine Quick – (Marketing Executive) US
Christine has received multiple nominations for being extremely supportive and proactive in her collaborative work. She has been recognised for helping to get RFPs at a high marketing standard. Many times, she has been pulled in last minute due to tight RFP timelines and has been nothing but helpful. Christine has been the linchpin in a number of time sensitive responses to RFPs, ensuring that the key documentation has been delivered to clients. Even in the busy run up to holiday season, Christine always delivered with enthusiasm.
Steve Ohannessian – (Academy Manager) CA
Steve is a tremendous asset to FDM in Canada as Academy Manager. He is widely recognised as a pleasure to work with due to his devotion and care towards improving the overall business and wellbeing of our trainees. He is incredibly hard-working, putting in extra hours to both support the academy and make time for everyone and their queries. He is extraordinarily efficient, bringing a sense of urgency which is instrumental to driving demands from multiple clients and delivering them smoothly. Steve is a key point of contact in the academy, which enables other departments to work seamlessly with the team. His colleagues express great gratitude for his continuous efforts to improve the quality of training and its smooth delivery.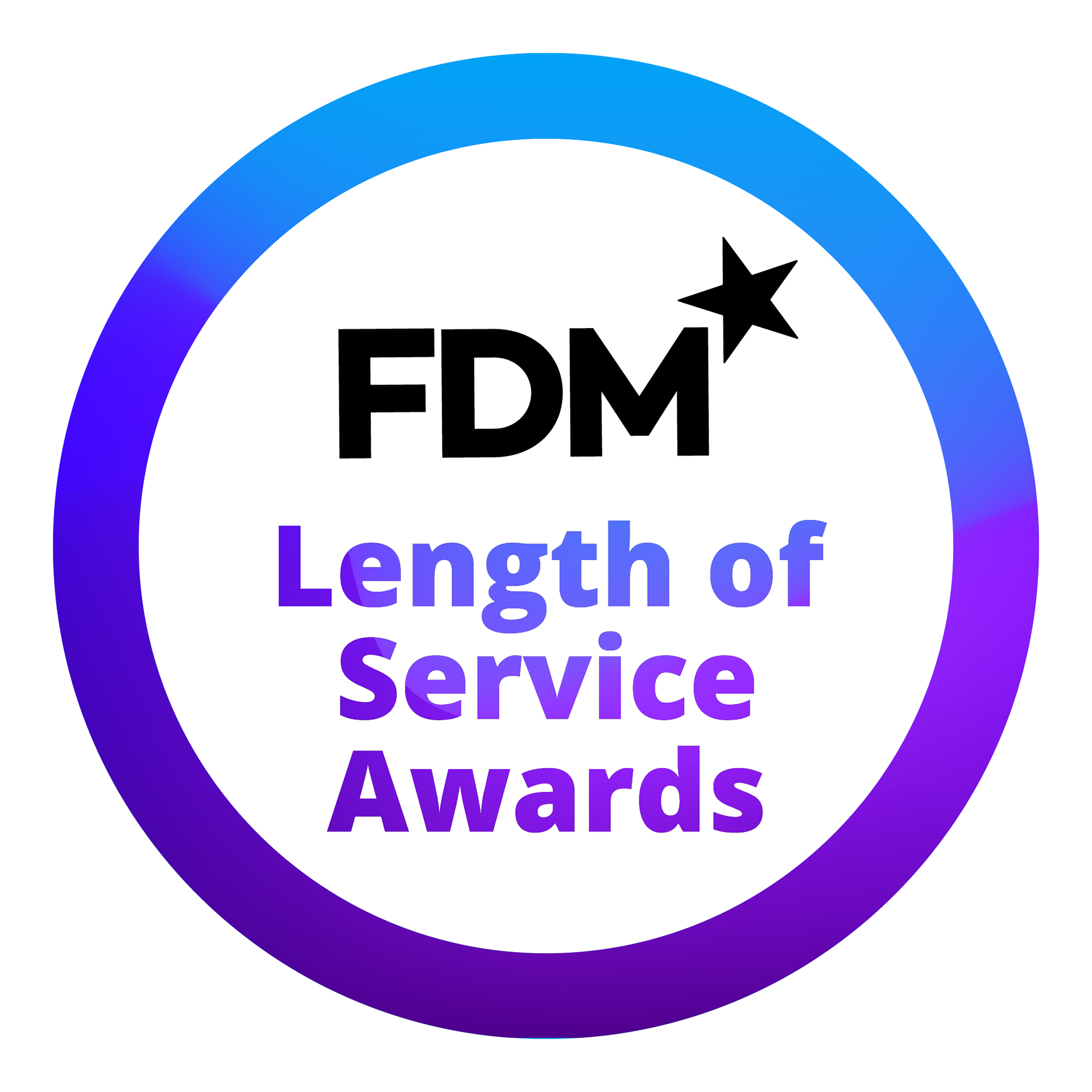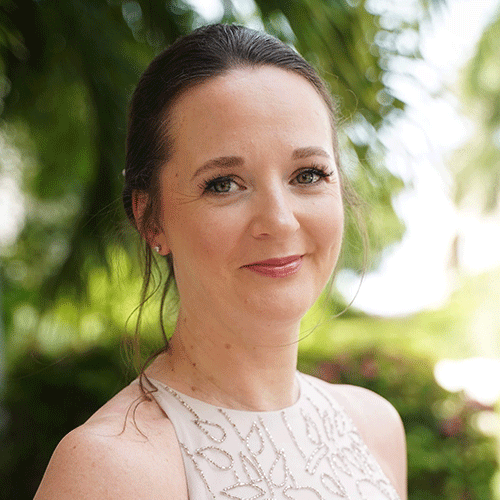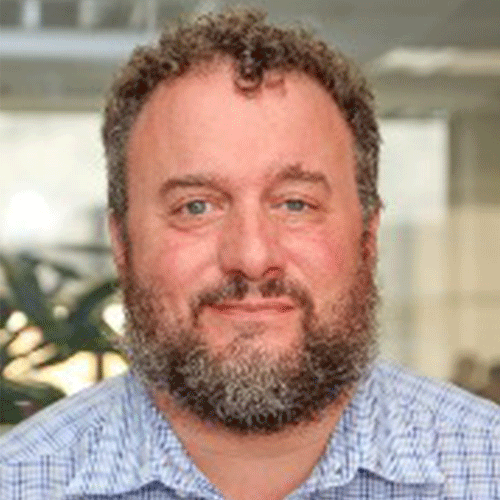 Dave was also employed with FDM before going freelance 25 years ago, 
returning to FDM in 2011.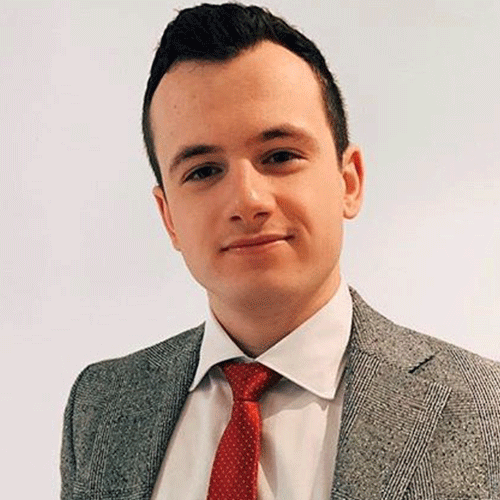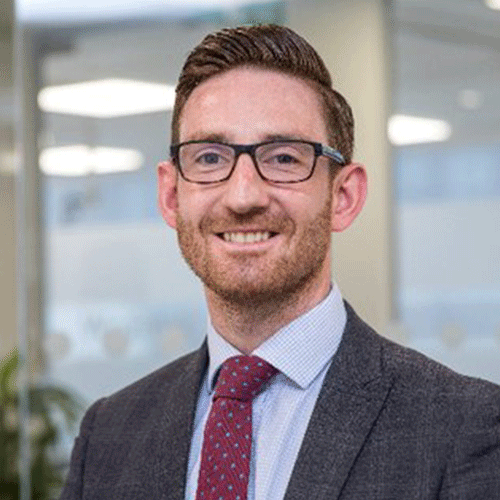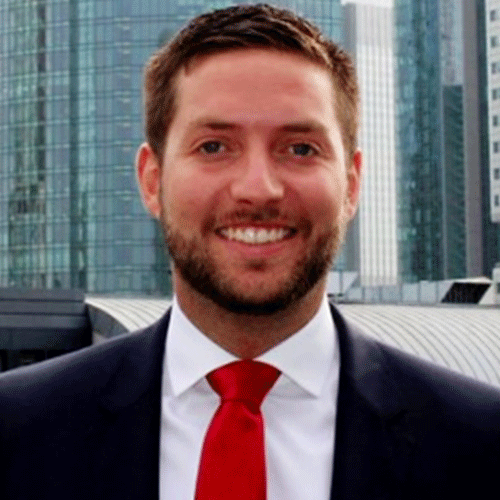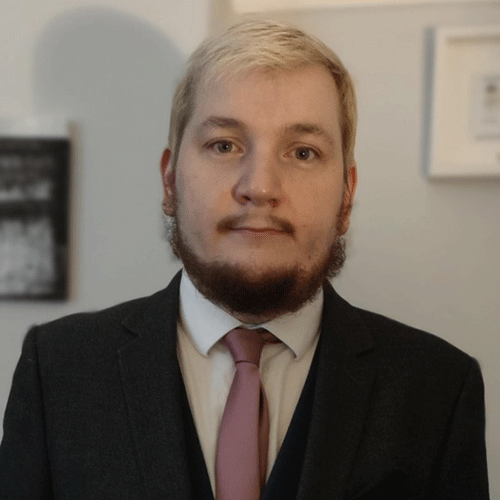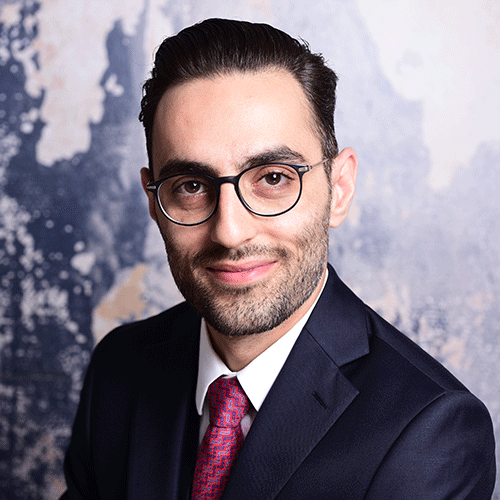 and Ali Keshani (UK) IT Consultant, Safoora Zafar (UK) IT Consultant, Natasha Williams (UK) Regional Recruitment Manager - London

We are thrilled to be shortlisted for the Northern Power Women Awards 2020 along with other amazing organisations also working towards creating gender balance! Fingers crossed ahead of the virtual event on the 8th March!