Every consultant who embarks on the FDM journey have the option to remain within our Alumni network. Gerard Lawson is an FDM alumnus who joined the London Academy's PMO stream in 2012. Today, Gerard is a Project Manager at Dyson. He's also the Founding Director of HydraForm Ltd; a high-quality functional sportswear.  
Read on to learn about Gerard's career journey.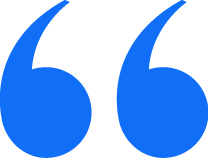 I joined FDM after completing my MSc Economics degree. FDM's Graduate Programme was second to none. It provided me with exposure to project delivery and positioned me for my early project management roles. Without this foundation, I would have found it extremely difficult to move into the contracting market independently.
My original goal whilst studying International Business Economics at university was to pursue a career in the financial sector, specifically econometrics. During my time as an FDM consultant, I had two placements in project and change delivery with some of the UK's leading financial institutions.
There is plenty to be inspired about whilst working within the tech industry. For me, it's the concept of 'innovation'. In this technologically advancing age, the need to adapt and respond to customers' ever-changing needs have become crucial. This was the rationale for my personal dedication to developing a technology-focused sportswear brand.
A career tip that I have learnt from my experience in the corporate world is to be bold and flexible about career opportunities. Looking back, some of the best career decisions I've made come from taking opportunities that felt risky because of their unfamiliarity. 
Unexpected change will make us uncomfortable, but it also helps us grow. Staying static in today's climate is the same as being left behind.