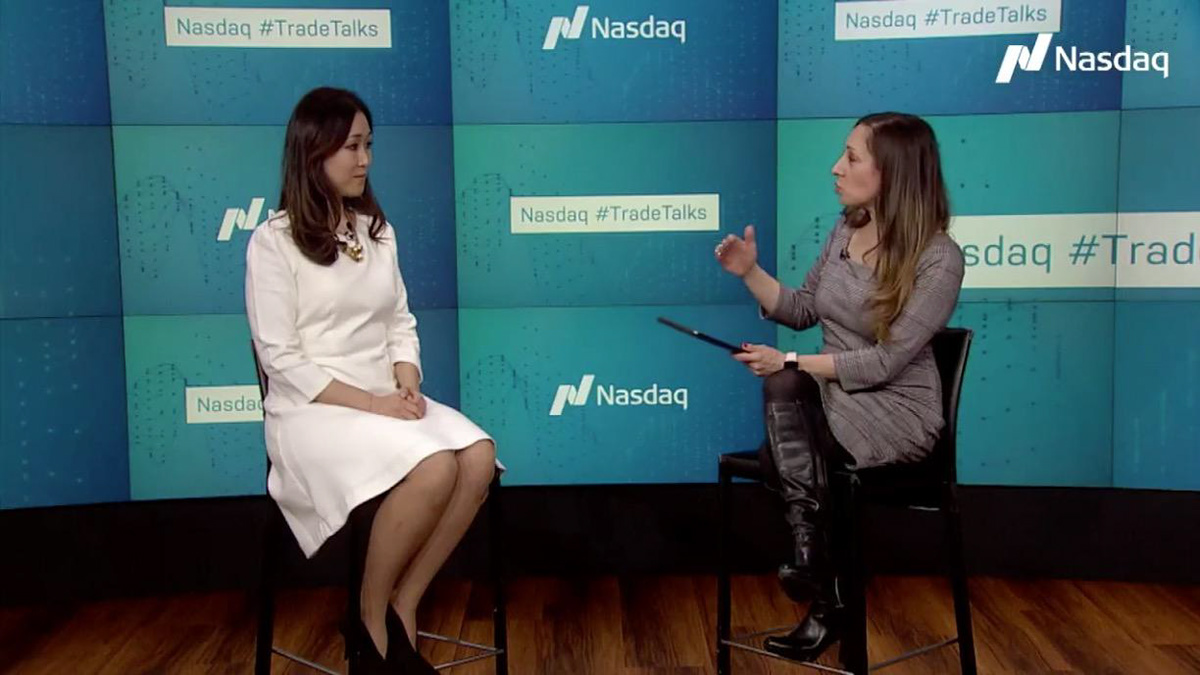 Meet Sungjung Kim (pictured left), an FDM alumna of the Hong Kong academy who was recently interviewed at NASDAQ Times Square Marketsite to discuss investment products emerging in crypto space and Cindicator's alternative data processing for unique trading strategies.   
"Once I completed training, I was placed as an Application Support Analyst at a global financial services organisation in Hong Kong, as well as a Business Analyst at a multinational investment and financial company. My greatest achievement on-site was being awarded the Annual Outstanding Employee Award for successfully deploying a client global CRM project.   
My on-site experience allowed me to develop an interest in the fintech space and blockchain technology, leading to my pursuit of a career in Cindicator, a fintech start-up company, once I had finished the Graduate Programme. Cindicator specialises in the development of investment products in crypto space. My main responsibilities as Head of Business Development includes establishing partnerships with other technology companies and fundraising.   
The most valuable takeaway from FDM is the immense value of stakeholder management. Technology may always be advancing but client management will stay the same."