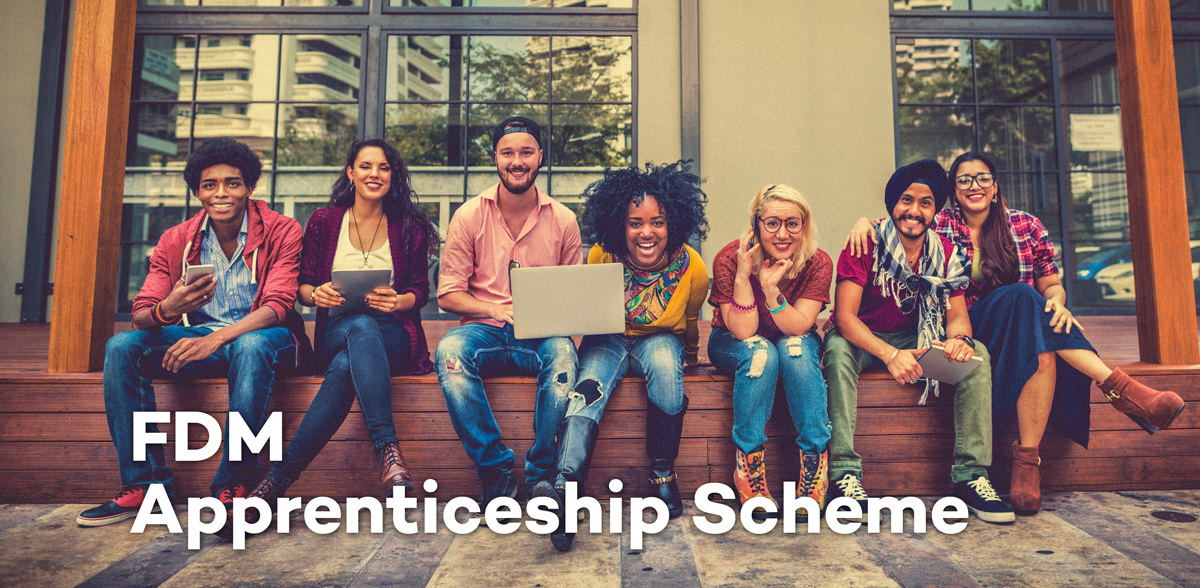 Along with our Graduate Programme, we have recently partnered with Sheffield Hallam University to introduce the FDM UK Apprenticeship Scheme, enabling students to work with us for three years while pursuing their degree.
During the apprentices' first year, they will attend University for the first term (September to December), they will then start working within IT support at FDM and attend their courses one week per term going forward.
In their second and third year, they will be able to choose whether they would like to remain in IT or go into something different, such as Information Security, Business Analysis, Business Intelligence or Internal Development. 
At the end of their three years, they will be obtaining their degree and able to continue working for FDM in Support, or their chosen stream. 
Watch the video below to meet FDM's first apprentice cohort.