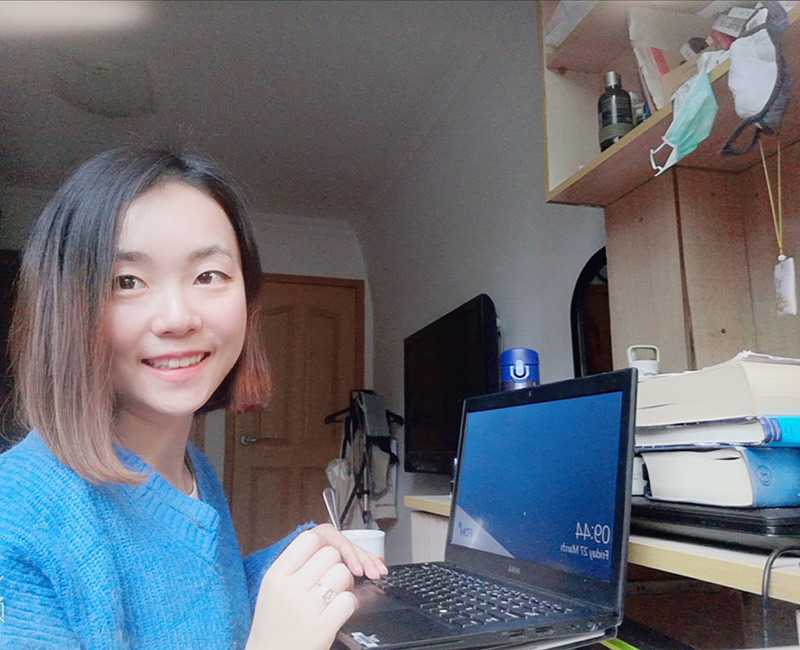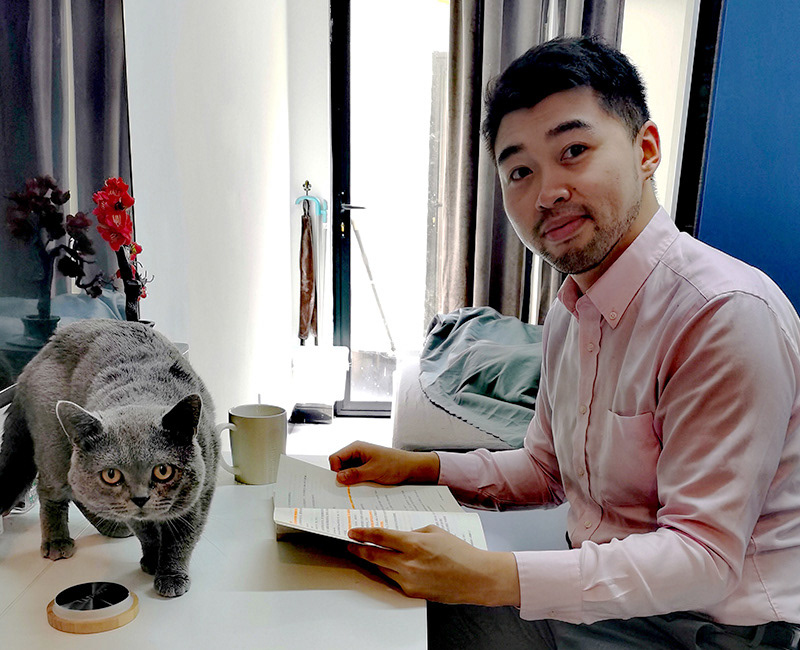 Our fellow FDMers working in China, Dora Zhang and Max Zhong, have shared insights with us on how they managed their time working remotely and understanding social distancing guidelines. 
What were some of the major struggles you experienced during the lockdown and how did you overcome them?  
Dora:
My biggest challenge was figuring out how to switch on 'work-mode'. In order to overcome this, I would wake up at my normal time, as if I had a commute, and change into work clothes. To avoid distractions, I would set up a working space designated to myself and keep my pets outside of that room, while notifying anyone else in my house of my schedule to ensure little interruption.
Max:
I found it very difficult to concentrate. The best way to concentrate, for me, was to isolate myself from any distractions.
How does your remote working set up allow you to work effectively?  
Dora:
I ensured that the temperature was at a comfortable level while having enough air ventilation by leaving a window open. I also kept water at my desk to remind myself to stay hydrated, and I put away any food or snacks so that I forced myself to walk around to fetch it – giving myself some time away from my computer.
Max:
It's beneficial to plan a schedule every morning and give yourself daily goals. Without these, it is easy to fall off-track.
What did you do to maintain productivity, focus and good mental health? 
Dora: 
It can be exciting to work from home at first, but after a while it might become extremely boring.  To avoid the feeling of isolation, I would video call a colleague at least once a week to see a familiar face. It's important find a friend or a colleague and encourage each other. I set up a remote exercise competition with colleagues/friends to get our blood pumping during breaks.
Max:
 Regular communication with friends and family is a priority of mine. Having a furry friend definitely helps ease the isolation period!
What other advice do you have for those working remotely during COVID-19? 
Dora:
Be safe and healthy by following the guidelines that are announced by health organisations. Helpful actions that can be followed include practicing social distancing, wearing gloves and masks, constantly washing your hands and generously using hand sanitizer. Try to stay active and eat healthy foods to provide your body with the energy and nutrients it needs to maintain a healthy immune system.   
Try to stick to your work plan by avoiding any distractions such as household tasks and any forms of entertainment. Make sure you schedule breaks for exercising, eating and relaxing. It's also beneficial to dedicate a part of your day as a buffer for any ad-hoc work issues.   
Max:
Maintain your hygiene. I am a firm believer that negative energy or emotions have a negative effect on one's immune system, so, stay positive! Stay home as much as possible – there is a light at the end of the tunnel.