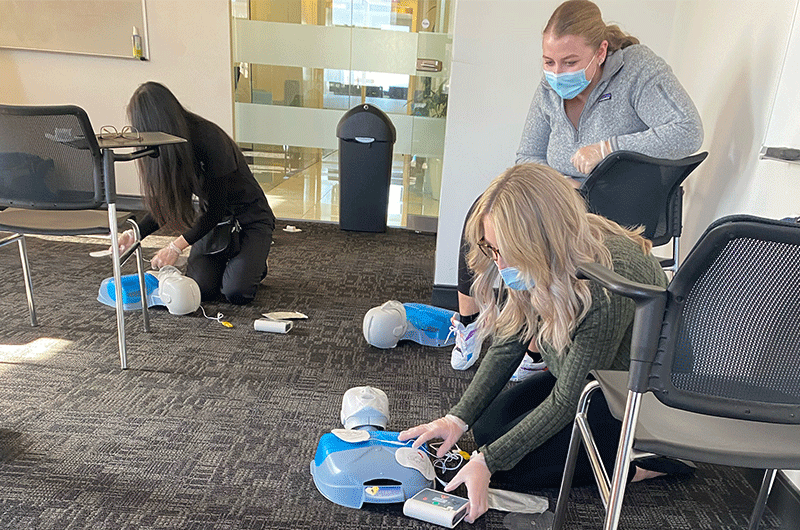 Kick starting careers and saving lives!
As part of a new initiative in health and safety training, FDM New York participated in a two-part First Aid training session, where 11 staff members completed a 4-hour online assessment followed by an in-person session from the Frontline Health First Aid of New York.
Congrats to those who completed the session and are now First Aid/APR/AED certified!