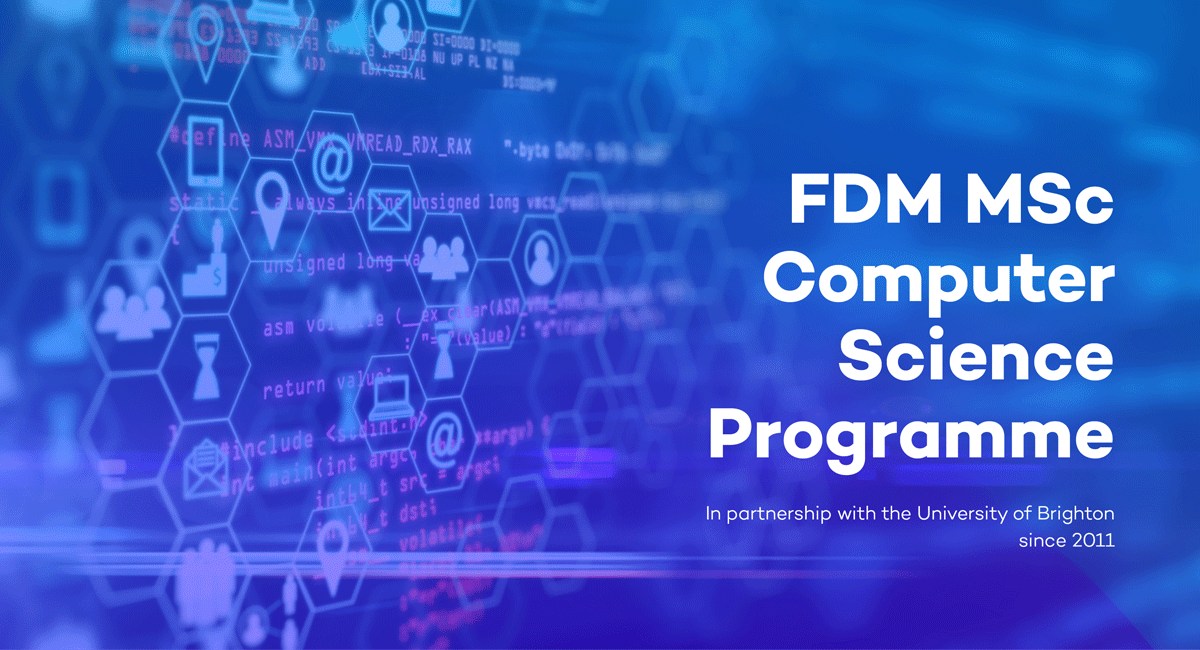 In 2011, FDM partnered with the University of Brighton to allow our global employees to work towards an MSc in Applied Computer Science. 
The programme is a project based, part-time, distance-learning MSc. In addition to Professional Skills, SQL and Unix (covered during FDM's training) there are 4 projects that must be completed by the student during the course. 
Anyone on the FDM Software Development training programme is eligible, this includes non-UK trainees and those without existing degrees (e.g. ex-forces personnel). 
The enrolment procedure includes: successful completion of all academy training modules, a written literature assessment and a formal interview with the MSc Programme Leader. 
If you would like to know more about the programme 
•    Watch Rod's Round Up video below about the programme