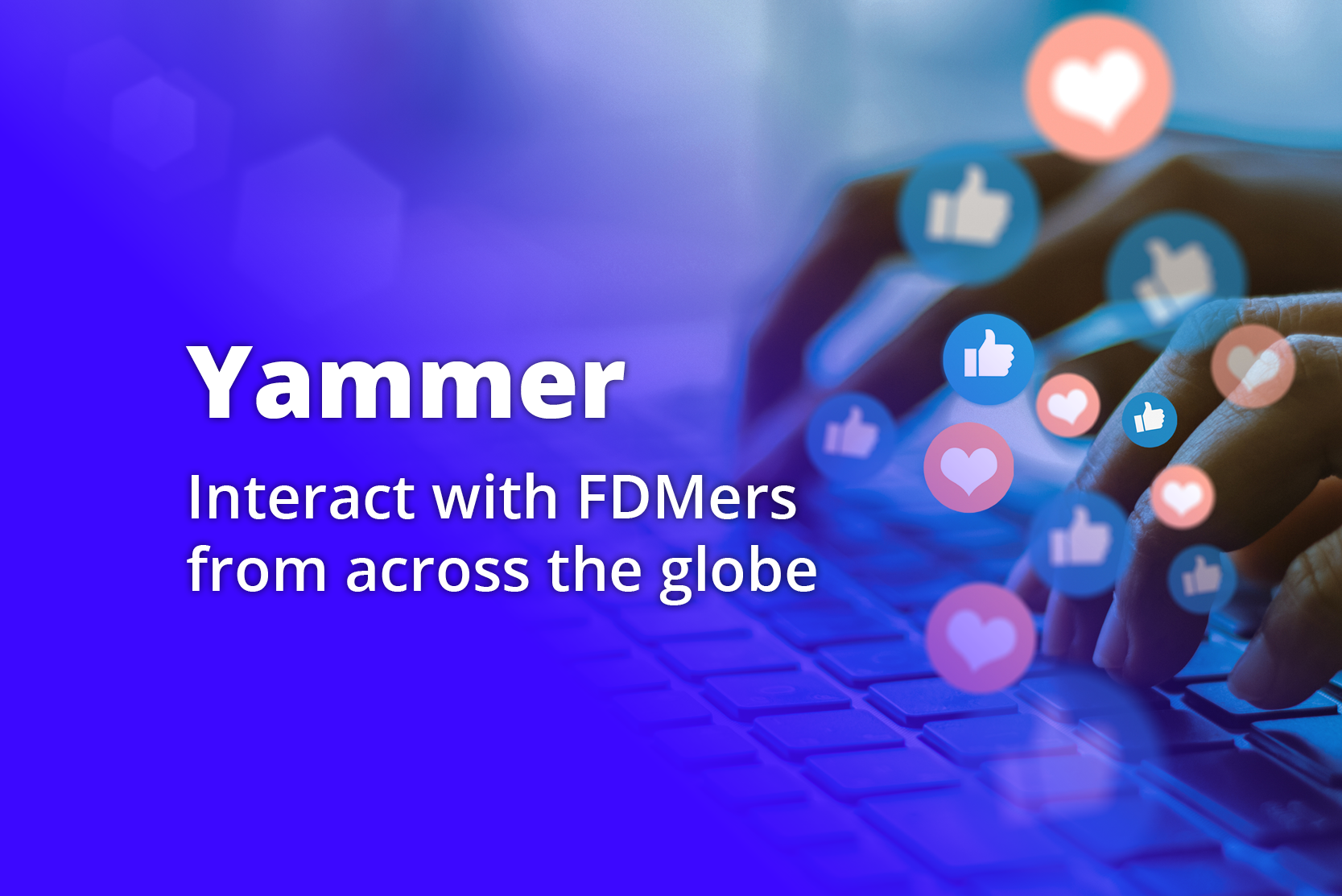 We hope that you are as excited as we are about the upcoming release of Yammer! FDM's new social collaboration platform makes it easy for you to keep up to date with the latest news and upcoming events whilst communicating with FDMers across the globe.
Here are some of the platform's features:
We've got some great communities for you to join based on your interests, background or location. Some of those include:    
•    Learning Hub  
•    Ex Forces 
•    Network Groups (LEAD, Pride, Elevate etc.) 
…and many more!
You'll also be able create your own public or private community with your fellow colleagues. 
Ask questions and praise your colleagues
There is no such thing as a stupid question. Post a question or use the poll feature in the right community and get a response or start a discussion within minutes.  
Did you notice your colleague(s) doing something incredible? Use Yammer to spread positivity and praise them for their work across the community, similar to LinkedIn's "Kudos" feature!  


Need to reach out to a trainer, product owner or someone else on the FDM internal team?  
You can send a direct message to internal staff members (and vice-versa) for a faster, more efficient and informal chat. With the mobile app, you can ask, answer or network on the go. 
Easily accessible knowledge pool
Yammer is aimed to become FDM's knowledge pool, giving trainees, consultants and internal staff access to a wealth of knowledge, useful videos and other resources. Its collaboration features allow everyone the opportunity to reach out to trainers or specific communities and ask their questions.  
Yammer provides more space, interaction and control to the user. Give kudos to a helpful colleague or send a funny GIF to brighten someone's day, there is something for everyone. Time to get Yammer-ing!