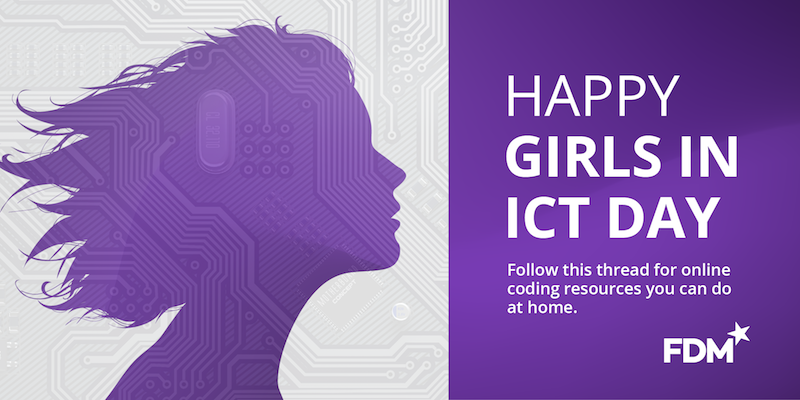 Girls in ICT Day (23rd April) aims to encourage and empower girls and young women to consider studies and careers in the growing field of tech, enabling both girls and companies to reap the benefits of greater female participation in the ICT sector. In celebration of the occasion, FDM shared a variety of online coding resources that students can use whilst learning remotely. These are available on 
FDM's Twitter page
 and range from Python coding classes to using JavaScript to create an iPhone or Android app.  
It's offering free coding and IT classes to people of all skill levels.
A platform that will walk you through how to write code to create a story. Using randomisers, you will get a different ending every time you run the programme. 
Other than for browsing the web. Google offers a range coding courses and activities for students aged 9-14, and higher education. 
An introduction for new programmers. So easy your human companion can do it too! 
It will help you create your own iPhone or Android app in JavaScript using blocks or text. You can share it with your friends or publish to a public gallery.