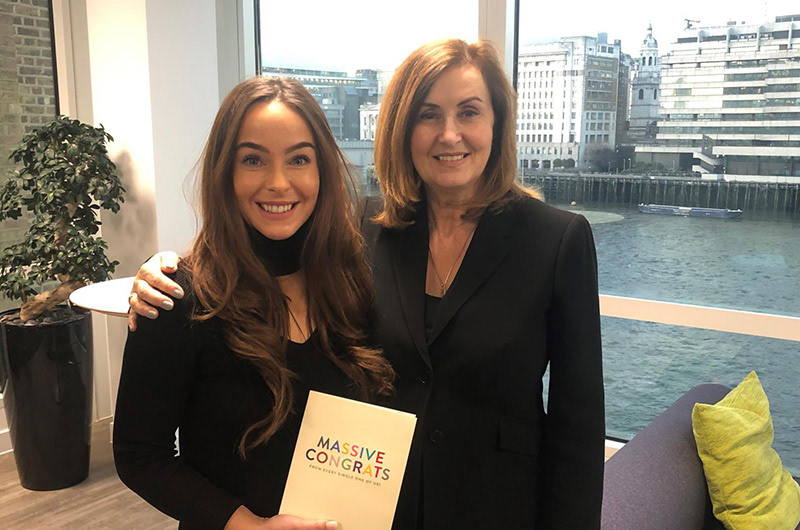 Kathryn Sadler has worked at FDM for over 17 years and has demonstrated remarkable enthusiasm and commitment to achieving FDM's objectives. Read on to learn Kathryn's thoughts on developing within this new role.
Tell us about your career journey at FDM.   
I joined FDM as a returner to work over 17 years ago, temping at reception. The company felt innovative and I was keen to develop internally. Following my time with the admin team collating CV's and faxes, I transferred into the sales department as an Account Manager. 
I focused on the opportunities available to me within that role for 7 years before progressing into London and UK sales management positions. I have recently moved roles to Global Commercial Manager and I'm excited for the opportunity to further develop my skills and affect change.
Congratulations on your new role as Global Commercial Manager. What will your main responsibilities be?
The commercial function will set the overall vision and strategy to establish culture of delivery, continuous improvement, efficiency and value generation. I will be responsible for the briefing and supported implementation of Board and Executive strategies within Sales and establishing governance for commercial decisions.

Creating and implementing best practice strategy and aligned processes will be vital in this role and will provision the development of various business activities to include; new contractual agreements across territories, the continued shaping of the FDM career progression project and client partnership relationships, ensuring that our values are woven throughout everything we do.
What projects will you be working on? 
My first key objective is to review our global frameworks by working with the People team to analyse what client data we require and how we make best use of this. I also want to carry out a review of all client partnerships to build best practice. I will be working closely with Lucy Ives, UK Commercial Manager, and I feel most fortunate to have her in this function.
What has been your biggest challenge and proudest accomplishment at FDM?
My biggest challenge was adapting to a sales role, which was a new concept to me as I hadn't envisioned my career moving in this direction. However, I'd also note this as one of my proudest accomplishments as I proved to myself that hard work and determination can provide great opportunities and result in a phenomenal career.
What advice would you give to women working in a male-dominated industry?
Be yourself and add value. Being authentic demonstrates a strength of character and a confidence that shows others who you really are. It will allow you to connect with colleagues to share thoughts, feelings and ideas and others are more likely to respond positively. Women in business should support and be kind to one another, we are all on the same side and a collaborative approach can make a big impact.