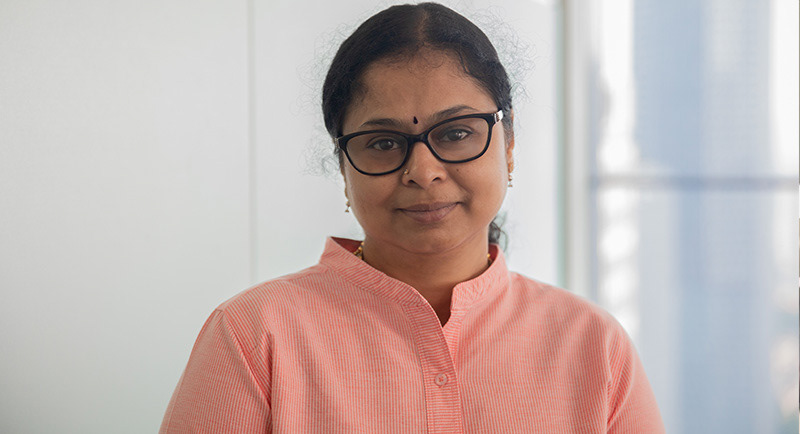 Hong Kong-based trainer, Hamsi Rajamanickam, successfully completed a Master's programme for Business Analytics Experts. She received the highest distinction for her finals whilst simultaneously delivering training and running two classes remotely, all during COVID-19. Read on to learn more about Hamsi's experience: 
What do you like most about your role as an FDM trainer? 
I love teaching and I have always been passionate about IT and programming since my university days. My job allows me to combine the best of both worlds - giving me a chance to shine and be myself. The welcoming environment and fantastic colleagues here at FDM always inspire me to deliver to the best of my abilities.  
Congratulations on completing the Business Analytics Experts master programme Summa Cum Laude! What made you decide to complete this programme?
I am a strong believer of a lifelong learning journey.  I always strive to equip myself with more knowledge and I decided to pursue this course because of the vast knowledge it holds. A lot of the data we have may not be properly analysed and hence, the value of the data might be unknown. I wanted to learn more about this so that I would be aware of how to make best use of the data and share the knowledge with others to help them prosper in their future workplaces. 
What was the biggest challenge you faced whilst completing the programme? 
As a full-time trainer, it was difficult to devote time to learning. Whilst juggling family, work and academic responsibilities, I felt that it was quite overwhelming to manage these different aspects without prioritising one over the other. Thankfully, I managed to pull through with the support of my family and colleagues. 
What advice would you give women working in a male-dominated industry?
I believe that your talent matters more than your gender. Therefore, we should never give up and focus on bringing out our strengths.   
Tell us a fun fact about yourself.
I like collecting different types of kitchen utensils, from glassware to bronze and use them to present and beautify my dishes.