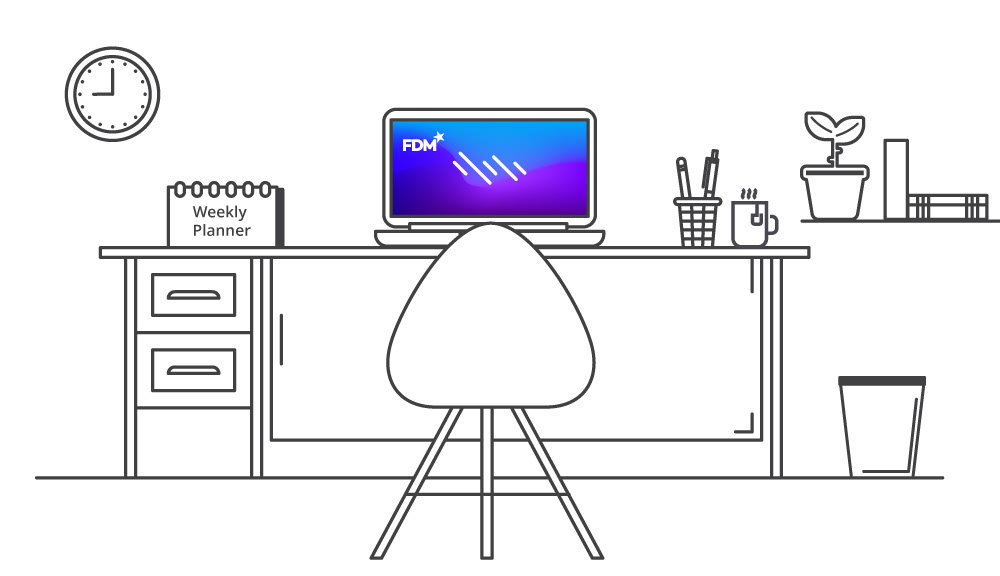 With FDMers across the globe working remotely, we wanted to share some best practice to support you. It is so important to have a workspace setup, to keep active and remain connected with your colleagues. Please take some time to read and absorb the below tips.
Although you may have some extra time in bed without a commute, aim to wake up around the same time every day. This helps stabilise your internal clock and improve your sleep overall. You'll feel less tired, more refreshed, and find it easier to concentrate throughout the day.  
Keep to your established morning routine if you can – get ready, washed, and dressed as if you are going to the office. This will help you get into the mindset that you are at work.  
Setting up your workspace
Try to set aside a work area separate from your sleeping area, as this will help to prepare you for work mode and make it easier to switch off at the end of the day. You don't need a home office to do this – a small desk set up in a corner of your room, or a laptop at the end of the kitchen table can do the trick.  
Clear your work surface of clutter
Including some movement into your work from home routine will help maintain your physical and mental health. You'll feel more awake, alert, and your concentration will improve..  
If you're not self-isolating, try going for a walk or a jog down the street before you start work for the day – this can help you to feel like you have mentally 'arrived' at work. Doing the same when you finish your working day can help you to leave your work mindset behind and switch off.  
If you're indoors, look online for an activity that suits you, such as a home yoga video or a fitness class. Some gyms are now live streaming their classes, so you could even join a fitness community in your local area.  
No matter what exercise you choose, try to take regular screen breaks and stretch throughout the day. Take a clearly defined lunch break and move away from your workspace.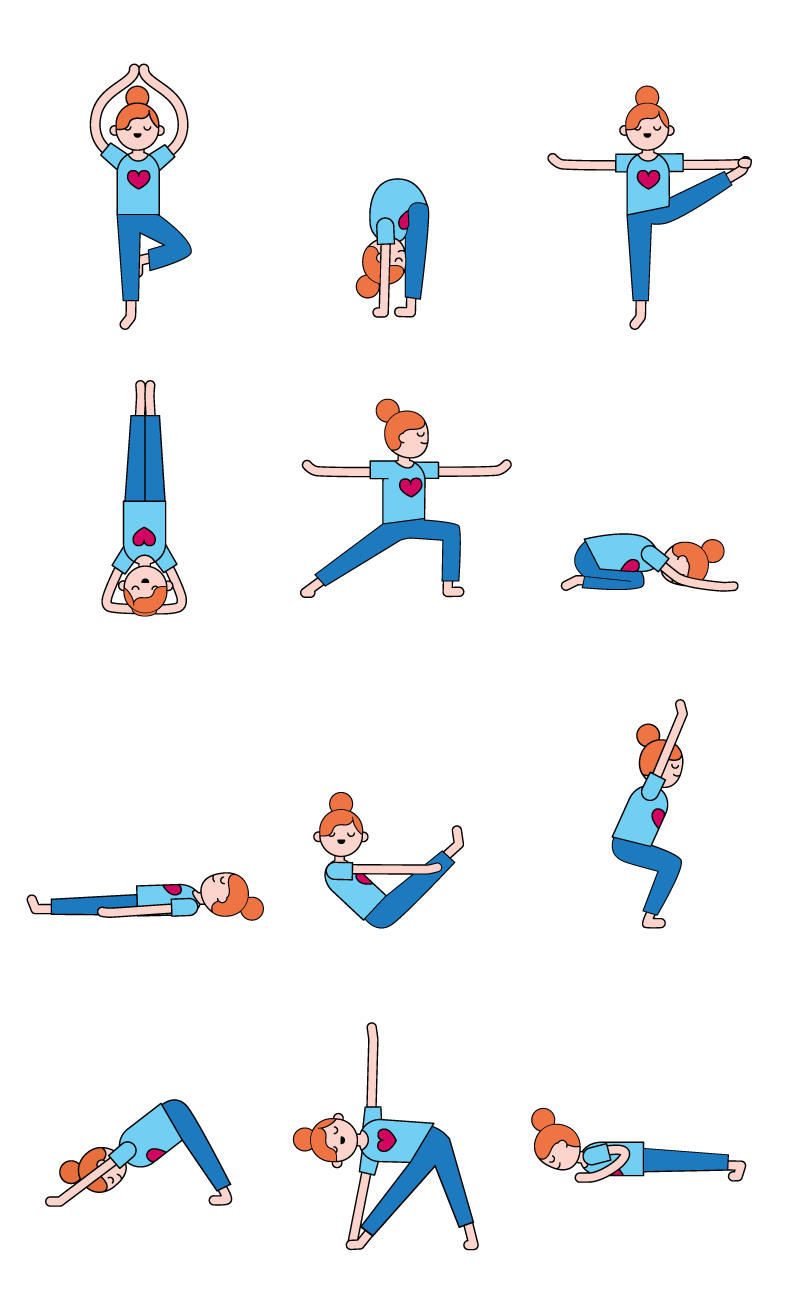 Share your new office setup  
Want to feel connected with your colleagues whilst working remotely? Send your most authentic work-from-home selfie to 
newsletter@fdmgroup.com
, or share with us on social by tagging
@FDMGroup
and using 
#FDMcareers
. You will be featured in April's FDM Connect and will be in with a chance to win a prize!
Make sure you keep communication open with your team, as often and frequently as possible. Here are some suggestions that we are trying:  
•    Video calls instead of emailing 
•    Short check-in and check-out calls at the start and end of the workday  
•    Optional Q&A sessions for colleagues to dial in and chat through any concerns or queries 
If you usually schedule time in the workday for an activity or exercising with your colleagues, continue to make time for this over webcam or phone. Here are some ideas: 
•    Attending a FDM virtual event, view the schedule in our 'FDM Events' SAP JAM group
•    Turning your morning or afternoon coffee break into a virtual coffee break  
•    Sharing photo updates of your lunchtime run  
•    Daily online quiz session 
FDM's 
SAP JAM platform
 provides you with a tool to communicate with the FDM community, receive wellbeing support and connect with colleagues across the globe! Look for the SAP JAM tile on your SuccessFactors homepage.