Police brutality in the US has been a huge issue for a long time. Recent events around injustice and racial inequality globally have sparked conversation around how to build a world where Black lives are no longer systematically targeted for demise and what it means to be a good ally.
It's imperative to acknowledge the feelings and emotions many of us are currently facing, which is why the LEAD network has organised a series of virtual events, providing FDMers of any race or ethnicity a safe space to have their voices heard. We all want to live in a world where humanity and equality thrives and wins, and we must be willing to be taught, listen and be part of the conversation.
Julien Kafo (pictured right), an FDM colleague based out of Toronto, conducted a productive webinar session, where he shared his lived experiences with racism at the forefront while providing an open space for FDMers to converse on the issue and share their own lived experiences.
Key takeaways from the session: 
•  We must acknowledge the existence of systemic and systematic racism
•  Having compassion and understanding the feelings of people of color are crucial
•  Recognising the reason for the protest more than the way to protest
Watch the session in full below.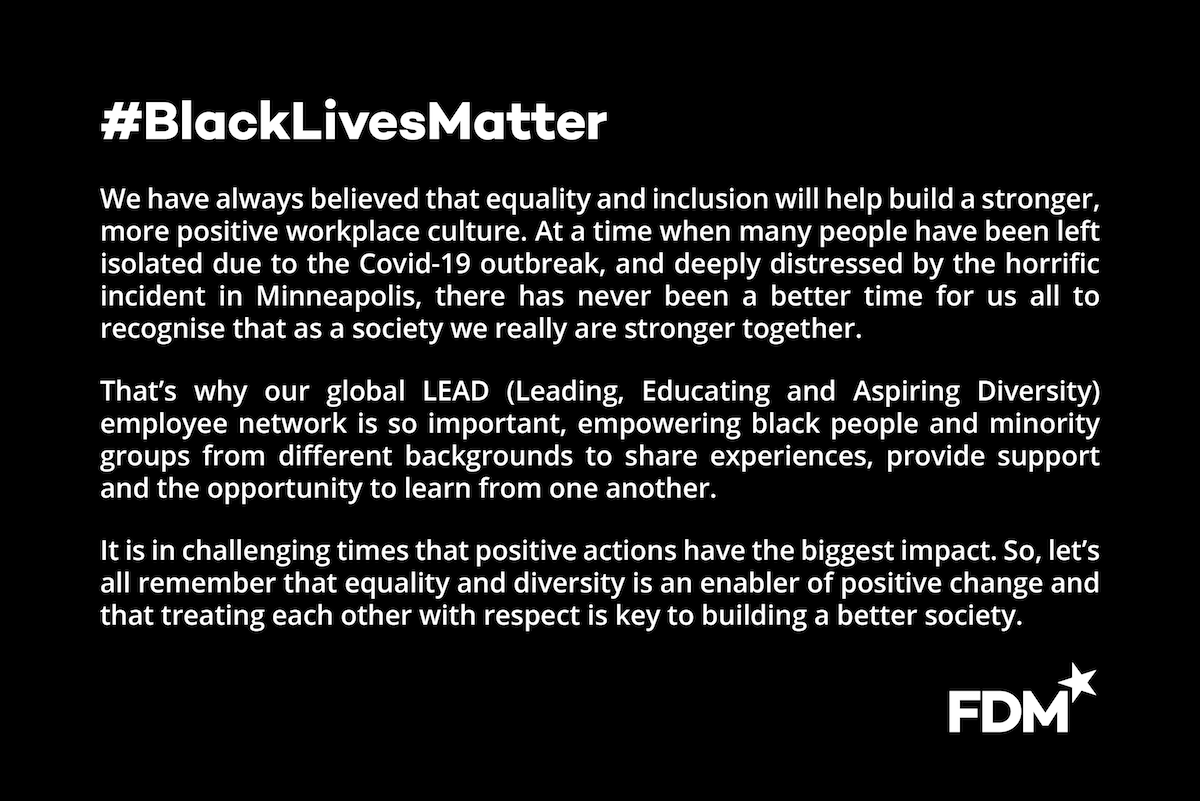 LEAD will be holding a call every Wednesday from 4-4.45 pm BST / 11-11.45 am EST. We encourage you to attend this session if you are a member and for those who wish to be allies. Please
email the LEAD network
 to join.